Striated Prinia
Prinia criniger striata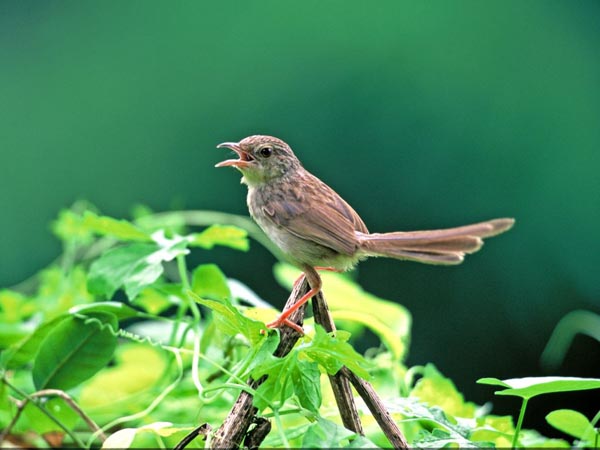 Endemic Subspecies
The Striated Prinia is a small (15 cm) bird with brown upperparts heavily streaked with blackish brown, whitish underparts with black streaking, and light buff flanks. There is pale streaking on the crown and mantle, which is more accentuated in the Taiwan subspecies striata. Otherwise, differences with the adjacent mainland subspecies are minor. The tail is long and graduated.
The Striated Prinia feeds mainly on insects such as caterpillars, ants and small beetles. Its song consists of a series of two to four notes of a buzzy, scraping quality. Males sing from a prominent perch such as a tall grass stalk or shrub. The call is a sharp "tchack, tchack".
The Striated Prinia is a common resident of Taiwan in open grassy and shrubby areas and old agricultural fields from low to mid elevations.
References: A Field Guide to the Birds of China (Mackinnon and Phillipps); 100 Common Birds of Taiwan (Wild Bird Society of Taipei); N. J. Collar, "Endemic subspecies of Taiwan birds—first impressions", in Birding ASIA, Number 2, December 2004